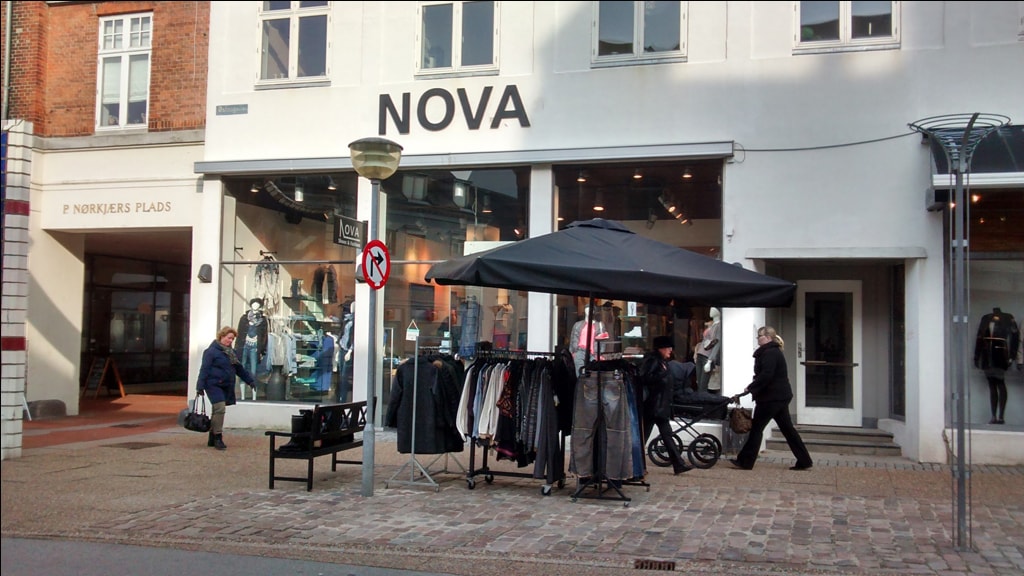 NOVA Shoes & Fashion
Nova Shoes & Fashion is an exciting and unusual fashion shop, which is located in Hjørring charming old downtown.
Nova dealer trendy and stylish clothing from particular Philosohy Blues, Kudibal, Desigual, Marlboro Classic, House of Happiness. Provider and many more and also we take, two times a year, to Paris and Florence to purchase unique collections outside straight to the shop. Nova is also negotiating delicious shoes and boots, including from Gixus, Ilse Jacobsen, Debbie, Marlboro, Up a Tree and others. Furthermore, we also offer clothing for men and children from Desigual. Altogether an inspiring store for the whole family.