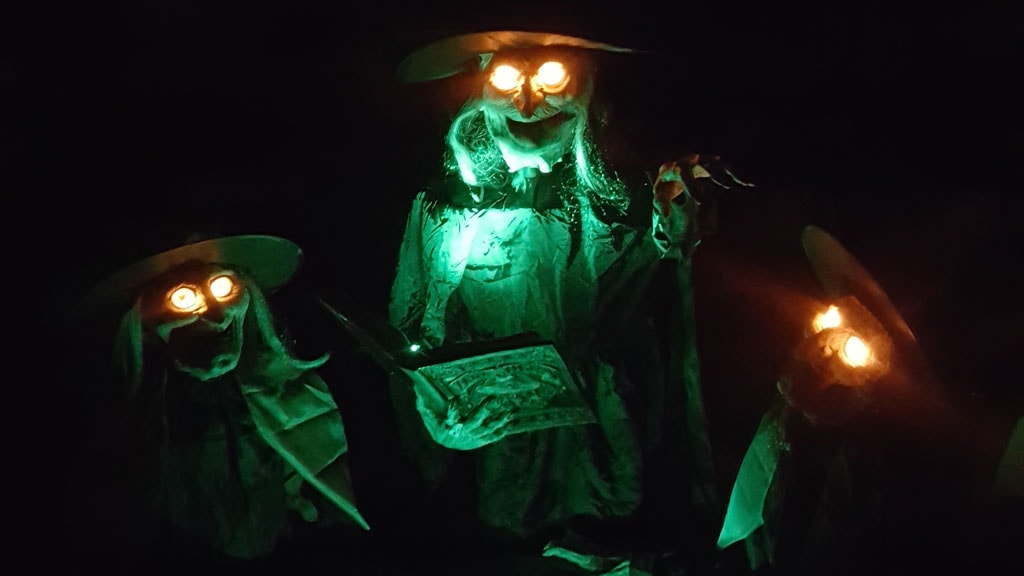 The Haunted Labyrinth in Action House
A witch is stirring in her pots, ghosts are joking around in the maze or is it a Zombie coming after you? 
You never know who or what is lurking in the haunted maze!
You must not be afraid of the dark in the haunted maze
The witch is stirring in the pots, ghosts joking around the maze, or is it a zombie after you? You never know who or what is in the haunted maze.
Come and see if you can complete the maze and solve the mystery. There are 13 questions written on the walls with uv. You get an uv lamp with you at the entrance. 
It is possible to visit the Labyrinth throughout October. Action House provides halloween atmosphere inside their funcenter. 
Obs. The age limit for the maze is 8 years old and it is recommended that children between 8 and 12 years are accompanied by an adult.